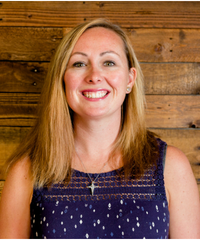 Ang is a Prairie Bible Institute graduate from Southern Ontario. She came to Three Hills, AB for school with the mind to do ministry elsewhere... In 2009 she graduated with a Bachelor of Arts in Ministry from Prairie Bible Institute and has loved working at Mt. Olive since June 2011, as the Children's Ministry Director.
Her dream from the age of 15 has been to work with kids in a ministry setting. One could say this position at Mt. Olive is a dream job!
Ang loves to keep active and has a puppy to prove it. Ang & Tucker are regularly seen out braving the cold Alberta winters and enjoying the lengthy Alberta summer days. She calls Three Hills her home, and has fully embraced the "western" culture, she cheers for the Calgary Flames.