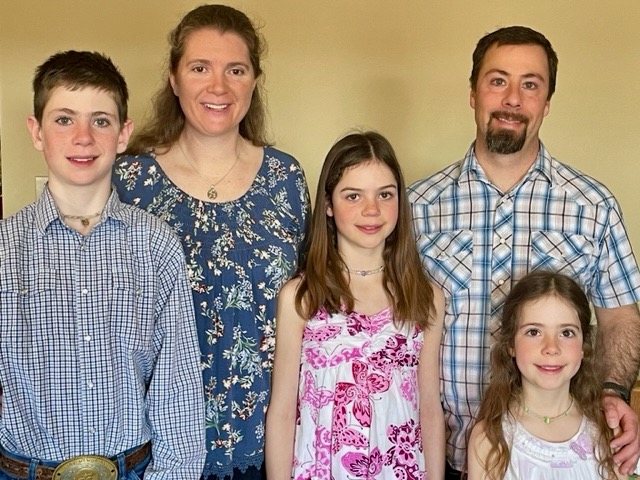 This week we're highlighting Jason and Jen Leo working with One Hope as the Directors of Stoney Lake Bible Camp located just outside of Melfort, Saskatchewan.  
"This last summer we were able to witness God's ability to work regardless of our own weakness. We were blessed to have 850 campers, 164 first time commitments, and an amazing team of summer missionaries. We experienced the strongest spiritual battles this summer as well, which forced us to not rely on our own strength but fully on God's. Thank you all so much for the prayers and support, we couldn't do it without you!  
One of our highlights this last summer was some opportunities we had with the First Nations community next door to camp. In the early summer we had a group of three boys who walked onto the camp property, just curious about what we were doing. Our maintenance man Tracy and I drove them around camp, and let them know about our upcoming Jr. High camp. We were blessed with funding specifically for campers from the reserve, so we let the boys know that they could come for free if they wanted. Then much to their excitement, we gave them a ride home on the side by side. Early the next week the three boys were back with their friends, around 7 kids in total and we gave them a tour and a ride home once again. Later that same week they came back with more friends again, and then the following week we saw all of them at our Jr. High camp. Through this interaction we got to personally know some of these kids, and a few of their parents. Our prayer is that camp would become a safe and welcoming place for these kids to come to.  
Please be praying for us as we begin staff recruitment this January. We desire to have a team of servant hearted missionaries who will boldly share the gospel with all those who God sends us. Please pray also for the campers who will be joining us this coming summer.   Jen and I personally would appreciate prayer for strength as we did have some really draining challenges this last season both at camp and in our personal lives. We needs God's refreshing and healing as we move forward.   Thanks again for the prayer, support, Christmas gift, and love."