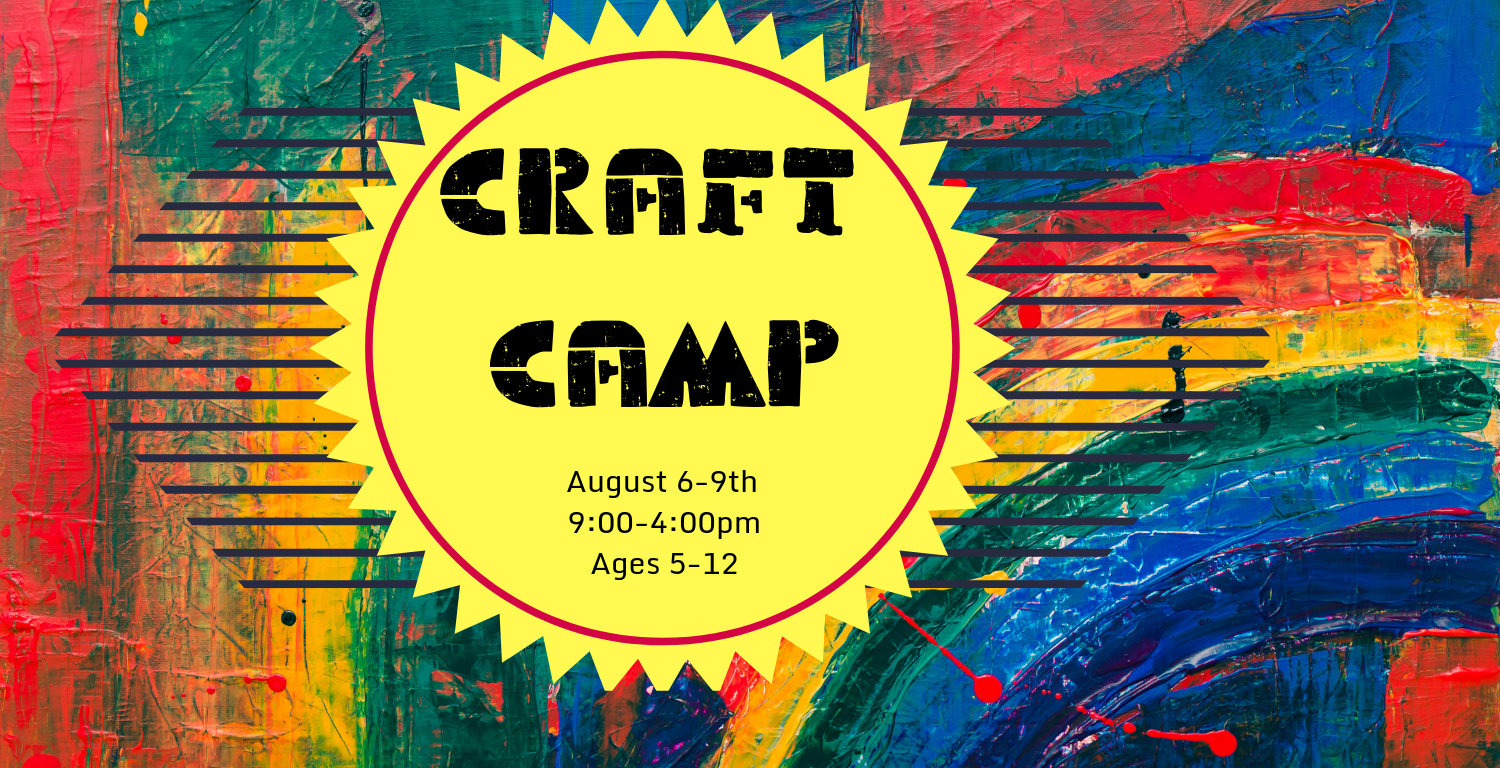 Save to your Calendar
CRAFT CAMP!
Are you crafty? Is your child crafty? Or want to be, and you don't want the headache or mess? Well send them to CRAFT CAMP! Where they will make all sorts of outrageous crafts!
Tuesday to Friday
9:00 - 4:00pm
Please bring a lunch, as snacks will be provided!
Cost is $115.00