This event has already occurred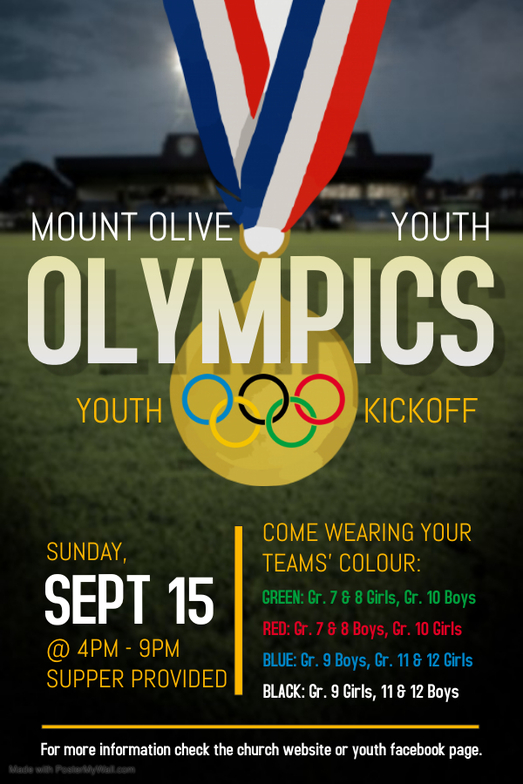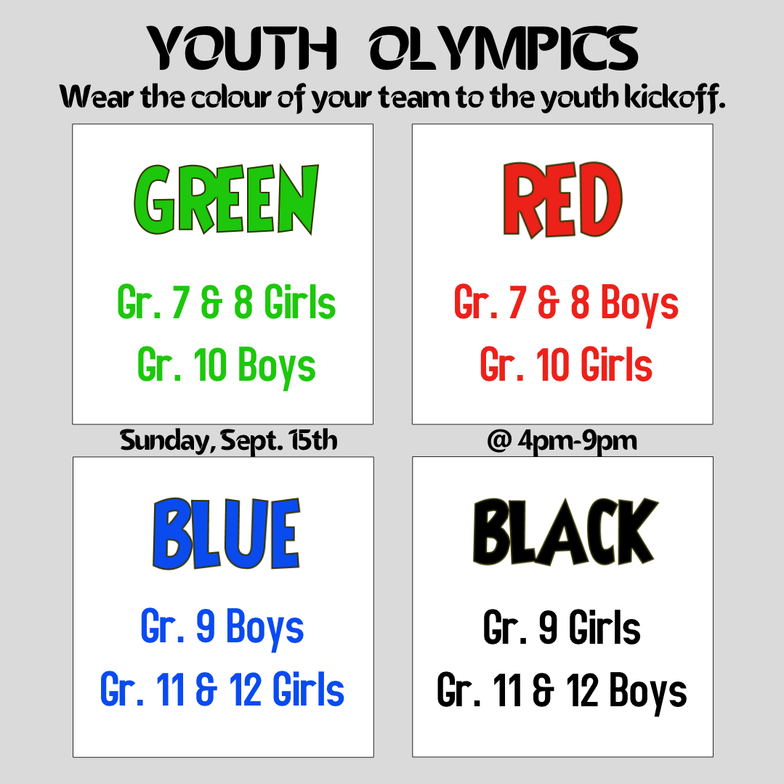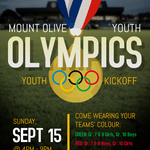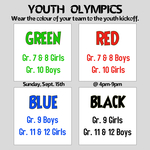 Save to your Calendar
We are starting the youth year off with the Mount Olive Youth Olympics!! There will be four teams competing in various crazy events with the hope of claiming the Gold Trophy. What grade you are in in school determines your team and what colour you should wear to the event. Here is the breakdown:
Team Green: Gr. 7 & 8 Girls, Gr. 10 Boys
Team Red: Gr. 7 & 8 Boys, Gr. 10 Girls
Team Blue: Gr. 9 Boys, Gr. 11 & 12 Girls
Team Black: Gr. 9 Girls, Gr. 11 & 12 Boys
Wear the colour of your team! You can wear as much of your colour as you want. Go all out!! If you don't have any of your teams' colour then wear a white shirt that can get wrecked. Or go to the Tilly and find some! There will also be face paint.
The event runs from 4pm-9pm and is at Mount Olive Church. Supper is provided and there is no cost to this event.
For anyone in grades 7-12! Bring a friend!